My Goodreads info says I read 112, but there were a few that I didn't finish, so it's more like 107 or so. I read a lot of fiction. I think there were only about 15 non-fiction or so. It was hard to narrow it down to 5 because the ones I did read were very good. Several really made me reflect on what America is and what it was.
Fiction:
I did pick a couple classics that I hadn't read yet and I'm so glad I did. All Quiet on the Western Front is gorgeous and heartbreaking and real. It taught me about WWI, but also about the "other" side in a war. So good!
1.
All Quiet on the Western Front by Erich Maria Remarque
Both
A Head Full of Ghosts
and
Are You Sleeping
are multimedia novels. There is the story as well as transcripts of podcasts, web comments, blogs, etc. It added a significant benefit to the story. And the story in both of these was great!
2.
A Head Full of Ghosts by Paul Tremblay
3. Are You Sleeping by Kathleen Barber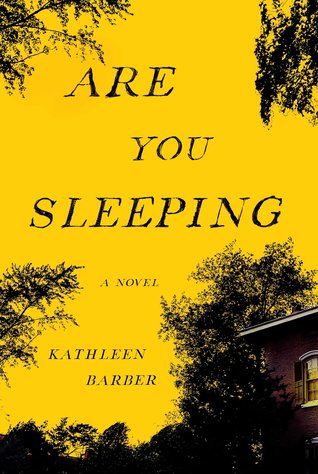 I also sought out more thrillers than I normally read. I'm glad I did because these two were great! The female main characters were willing to do what was necessary to help people. The bad guy got justice and the truth came out. The truth is very different in each one of these though.
4.
The Marsh King's Daughter by Karen Dionne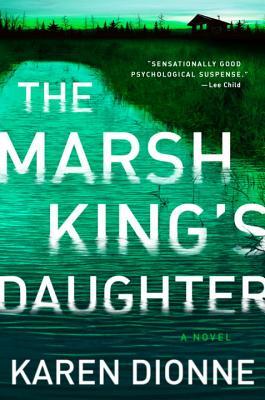 5.
I Found You by Lisa Jewell










Non-Fiction:
Hillbilly Elegy
along with
White Trash: 400-Year Untold Story of Class In America
really shine a light on a large group of people in America. It seems to me that they have felt they lost their voice and so they spoke up this year, but it wasn't good. I'm not saying all of the negative things this year and be tracked to these people, but some of it can be seen through the lens these books provide. And listening to someone's story is important. Hearing their voice helps us understand them and that will change the world.
1.
Hillbilly Elegy: A Memoir of a Family and Culture in Crisis by J. D. Vance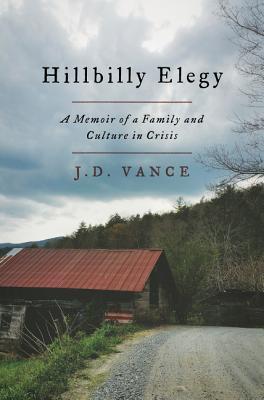 This is a tragic, painful, and horrific story of murder and theft. I'm glad this book was so popular this year. These people needed their stories told because they didn't get justice earlier. Not from the courts and not from society. It turns my stomach to think of how they were treated by white people.
2.
Killers of the Flower Moon: The Osage Murders and the Birth of the FBI by David Grann
This is not just a book of ghost stories. It is a look at a society that takes a story and makes it into a ghostly legend.
3,
Ghostland: An American History in Haunted Places by Colin Dickey
It is easy to think that people in prison are less than human. The idea of rehabilitation is nearly nonexistent. This book gave me a different view of people in prison and what could help them to become better people even if they don't ever get out of prison.
This was a comprehensive view of New York City in the early 20th century. The focus on Grace Humiston was cool I got to see a female in the early 20th century doing things I never expected. I feel like I now have a deep understanding of the city and of this woman.
5.
Mrs. Sherlock Holmes by Brad Ricca













Juvenile/Young Adult:
1.
Long Way Down by Jason Reynolds
This one is probably my number 1 overall for the whole year! This book is just so amazing. The story and the way he tells it is so powerful. I will be buying a copy of this for myself and I'd like to buy several more to hand out to people. Oh my goodness! READ this one NOW!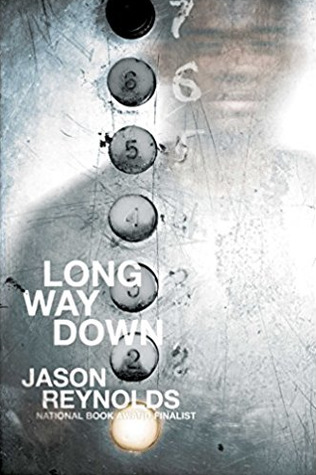 2.
The Penderwicks: ASummer Tale of Four Sisters, Two Rabbits, and a Very Interesting Boy by Jeanne Birdsall
This one is a happy pleasant story about a family living life and being happy. There isn't enough of that in the world.
3.
Escape from Mr. Lemoncello's Library by Chris Grabenstein
This one is a fun puzzle story! It makes you think and helps you love books more. I can't wait to share this with my kids.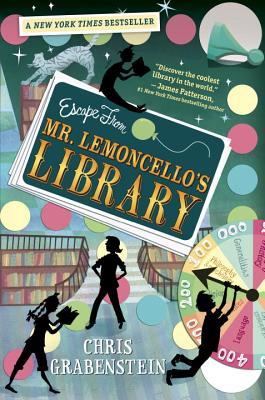 4.
The League of Seven by Alan Gratz
Steampunk, alternative history, and superheros! This book has it all. This is another to share with my kids.
5.
The Graveyard Book by Neil Gaiman
Gaiman is awesome and his books are awesome. This is no different. The setting of a graveyard could be creepy, but it isn't creepy at all. It actually seems homey.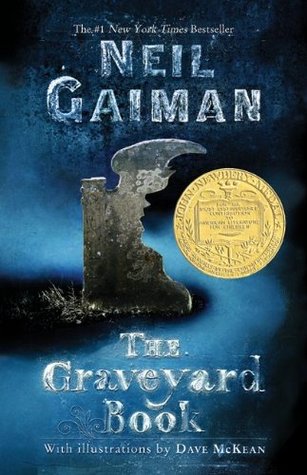 6.
Scarlet by A.C. Gaughen
I have fallen in love with retelling of old stories. This one asks us what if Will Scarlet was a girl and a capable thief. She is a likable character in a really rough time. In 2018, I will probably get back to this series and see what happens next.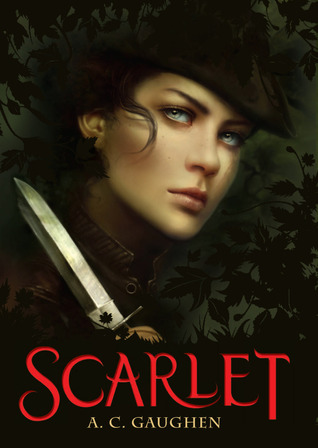 7.
A Study in Charlotte by Brittany Cavallaro
This one asks what if Sherlock and Watson had kids and a few generations later those kids find each other because someone out there wants to get rid of them. This book is a fun 'modern retelling' of Sherlock cases. I didn't like book 2 as much, but I will read book 3.
8.
Splintered by A.G. Howard
What if Alice from Wonderland had a family with a questionable mental state. Now Alyssa has to go back to Underland to try to help her mom and fix Underland. The rest of this series is on my TBR list on my audiobooks app. I loved the look at Underland, but some of the descriptions of the real people got annoying.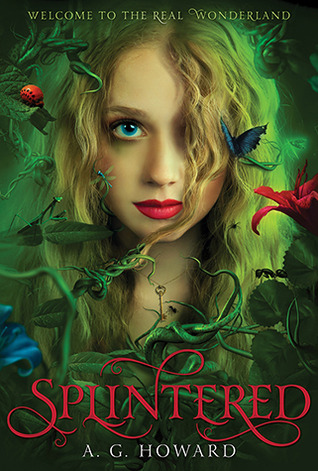 9.
The Girl Who Drank the Moon by Kelly Barnhill
The history of this area is clouded and the people are suffering. Xan is trying to keep Luna safe, but Luna has a different destiny. I liked this one, but there is a lot of political stuff in it. I can see how some people wouldn't like that, but I liked it.
10
The Dead Girls of Hysteria Hall by Katie Alendar
I expected this to be a "kids ghost story." However, there was a twist to this ghost story that really made it stick with me. (And I'm a sucker for the ghost story where someone is uncovering family history and the history of a building, then ghosts happen and there is some good and some bad. At the end, the ghosts and people are happy.)









Honorable Mention:
White Trash: The 400-Year Untold Story of Class in America by Nancy Isenberg
I had to limit my choices, so I put this one down here. I liked what it taught me, but it got long in places.
The Day the Angels Fell by Shawn Smucker
This one asks you and kids, 'what if death is a gift?'. This draws in legends from many other places and then puts it into a Christian framework. I like that idea. I like the characters and the fact that some of them are flawed. I can't wait to see what is next!
Brown Girl Dreaming by Jacqueline Woodson
The verse is beautiful and tells the story in a different way. And it is a strong portrait of the author as well as the times in which she lived. It taught me as much as the other non-fiction books I read.