I listen to lots of podcasts and two of them are about books. One of them,
Professional Book Nerds
, asked to the listeners to write in with what they were reading. So I went right over to my email and sent my list. I honestly didn't expect anything to come off it. They probably get hundreds of emails, so mine won't be picked. I even forgot I emailed them.
Today after a long(and productive) meeting, I downloaded new eposodes. Professional Book Nerds came on and I remembered I had emailed them as they were introducing the episode. I still didn't expect to hear my name. The second recommendation name comes up and it is ANDREA. Then Jill said she appreciated that the reads were organized into Physical book, Ebook, and Audiobook. It really was me! I paused it, rewound it and made Drew listen to it before I even heard what they had to say. My crazy organizing habit came in handy this time.
So these are the books I was reading at the time....
Physical book:
I blogged about this
last week
.
Ebook:
Holmes and Watson were real and had descendants being chased by a maniac.
Audio book
I LOVED
The Historian
, so I picked this one up. The deep exploration of living with a person spiraling into depression was well done, but not for me. I enjoyed the mystery part in the end though.
These are my recommendations....
Splintered by A. G. Howard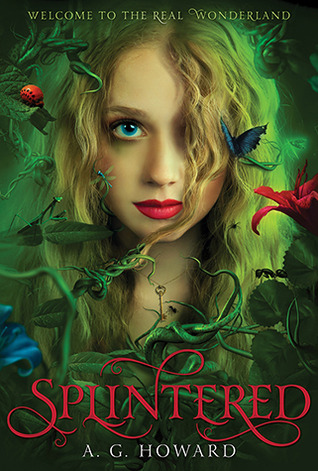 A descendant of Alice's discovers it is up to her to fix Wonderland.
Scarlet by A. C. Gaughen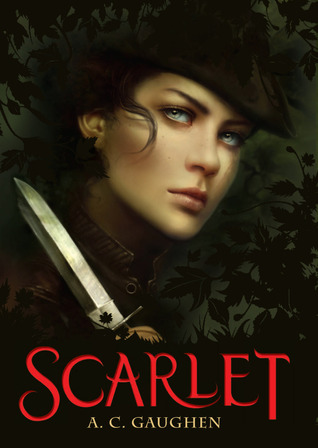 Robin Hood has a new fighter by his side, but Nottingham is not cleaned up so easily.
The Shadow Lands by Elizabeth Kostova
The setting is Eastern Europe again, so I'm excited for this one.
The Moonstone by Wilkie Collins
I read
The Woman in White
several years ago and enjoyed it, but never got around to this one. It looks like I've been missing something.
What am I going to pick up next? Probably
The Moonstone
or
Splintered
. I'll let you know how it goes.